Top 3 Cocktail recipes to serve in Champagne Flutes
By

Vedere Home
/
March 11, 2021
The weekend is upon us and with spring in our midst and lockdown almost over it is time to start rejoicing in life and reliving good moments with our loved ones. 
Here are a few of our favorite cocktail recipes to serve in champagne flutes to add a elegant flair to your evening. 
French 75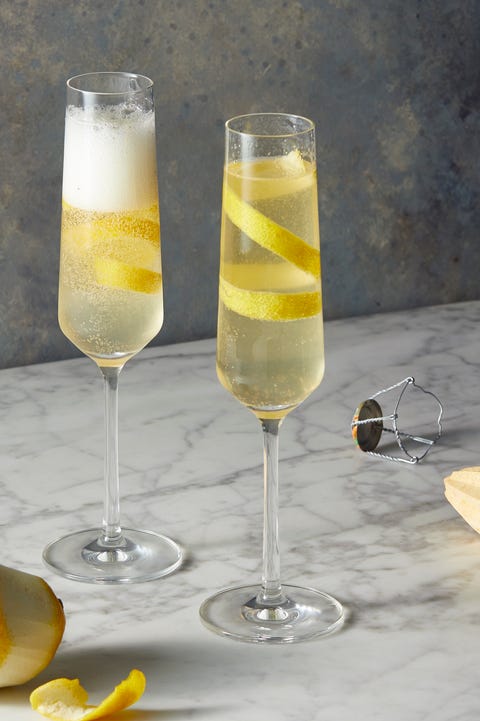 In a cocktail shaker filled with ice,
2 oz gin,
¾ oz lemon juice and ½ oz simple syrup.
Strain into a flute and top with 2 oz sparkling wine.
Serve with a lemon twist.
https://www.goodhousekeeping.com
Serve in:
Bellini Cocktail
INGREDIENTS
4.5 oz sparkling wine (traditionally Prosecco)
Place 
peaches
 in a pan of boiled water and allow to sit for 40-60 seconds. This allows the water to loosen the skin. Slice: Start at the stem and cut the 
peach
 in half, working your way around the pit. Blitz: Place the 
peach
 slices into a food processor/blender and blitz until smooth.
0.5 oz peach or raspberry liqueur (optional)
Serve in: